Laser Hair Reduction
If you're not happy with shaving, tweezing, or waxing to remove unwanted hair, laser hair removal may be an option worth considering.
Benefits of Laser Hair Removal
Laser hair removal is effective on the face, leg, chin, back, arm, underarm, bikini line, and other regions.
Precision. Lasers can selectively target dark, coarse hairs while leaving the surrounding skin undamaged.
Speed. Each laser pulse lasts a fraction of a second and may treat many hairs at the same time.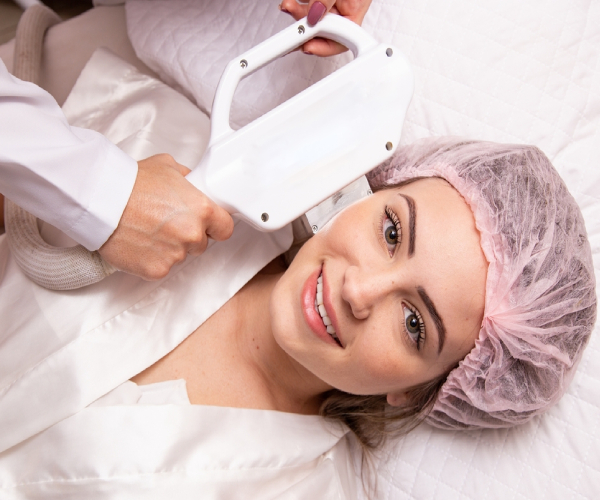 Every second, the laser can treat an area the size of a quarter. Small regions, such as the upper lip, can be treated in under a minute, however larger areas, such as the back or legs, might take up to an hour.
We offer laser hair reduction for both male and female:
Male Laser Hair Reduction:
Lots of men are sick of the upkeep that comes with removing unwanted hair, which is why laser hair removal for men is becoming more and more popular.
Male Laser Hair Reduction includes:
Beard Hair Reduction
Chest Hair Reduction
Female Laser Hair Reduction:
If you're tired of shaving, tweezing, or waxing to get rid of unwanted hair, laser hair removal may be an option to explore.
Female Laser Hair Reduction includes:
Full Face Hair Reduction
Underarms
Bikini Hair Reduction